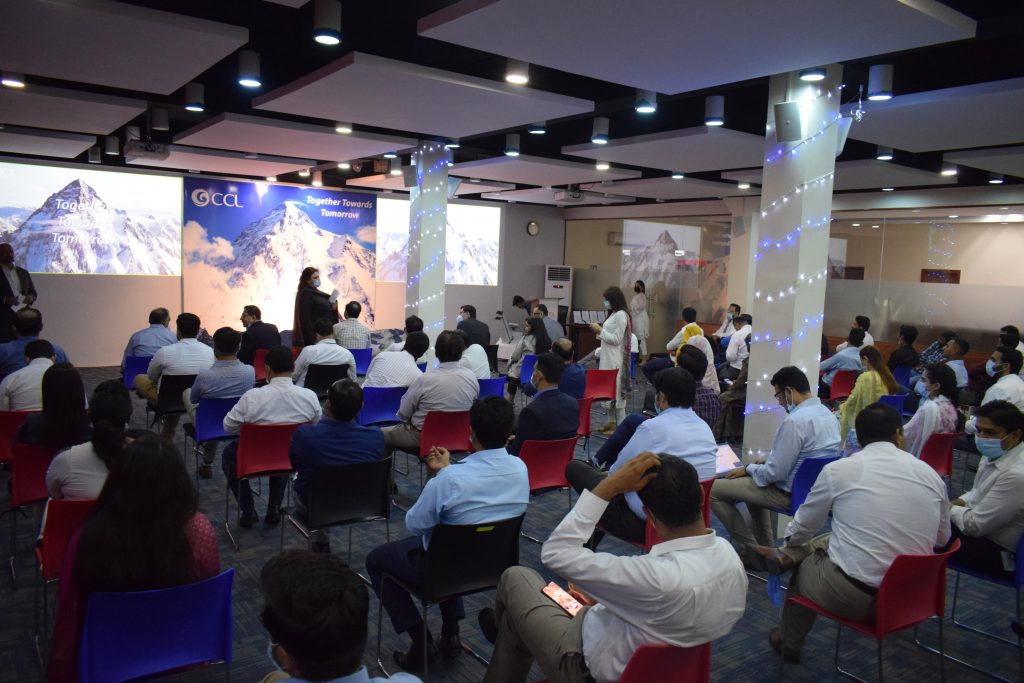 In principle, the mountaineer's work is simple "To win the game you have to first reach the mountain's summit, but further you have to descend in safety." The tension between these two goals–summiting while also surviving–makes this year's Kick Start 2020 – 21 "Together Towards Tomorrow" theme especially interesting and relevant for CCL also balancing multiple goals.
Given this analogue, CCL used mountain climbing as a lens to explore longstanding assumptions about group performance. For decades, academics have suggested a straightforward link between a group's solidarity and its success: The more a group operates with a single mind, the better its execution. This is also synergized with the essence of CCL's Values where Collaborate to win, Passion to Grow, Integrity First and Innovation to Excel are the key ingredients of teamwork leading to success.
We have been able to navigate through the ups and downs of our business journey with your support. Our growth over the years has been a cumulative outcome of the efforts of every individual associated with us. So, our ventures in the next year will also look forward to your active participation in boosting us further in 2021-22. The year 2020-21 has been a really fateful year for many while opening up opportunities in digital transformation on the other hand.
Various notable achievements have supported our stability and performance during the time of the global pandemic. Every team member, partner, and user involved with CCL deserves a special note of thanks for their role in supporting us through such a tough time.
We wish all our team members across CCL good fortunes for the new year. And we should work towards achieving our goals like a team that is climbing a mountain, where each member of the team matters and has a role to play, towards reaching the summit.